The End Times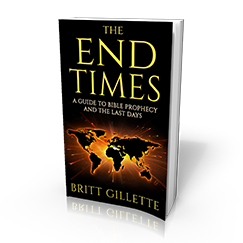 Description
Terrorism. Mass shootings. Drug resistant superbugs. Everywhere you look, it seems as though the end is near. Is it? What does the Bible say?
If you've ever wondered what will happen in the end times, this is the book for you. In simple language, you'll learn what the Bible says about the last days and why it matters to your life. In The End Times, you'll get answers to pressing questions, such as:
What is the Tribulation? And what will it bring?
Who is the Antichrist? And what will he be like?
What is the rapture? And when will it happen?
What is the mark of the beast? And who is the man behind it?
How will the world end? And much more...
Once you finish reading this book, you'll have a full grasp of the people, places, nations, and events pivotal to the end times. You'll learn who the key figures and personalities are, what major events are set to take place, and God's purpose in planning it all. Learn what the Bible says, and you'll gain new insight into current events. Most of all, you'll gain an inner peace that comes from knowing God's plan and purpose for your life.
Where To Buy It
You can buy both the ebook and paperback versions at the following online retailers:
eBook Retailers
Amazon
Apple iBooks
Google Play
Kobo
Nook
Smashwords
Buy the Paperback Version
You can also buy the paperback version at the following online retailers:
Amazon (Coming Soon...)
Barnes & Noble (Coming Soon...)
Books-A-Million (Coming Soon...)
Return to the top of The End Times
Return to the End Times Bible Prophecy Website Homepage