Prayer Requests
Hi! I'm Jen, and I would love to pray with/for you.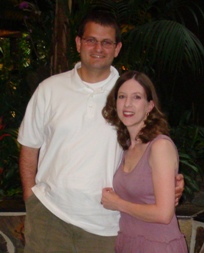 Do you have any special prayer requests?
There is nothing that can't be done through the love of our Savior. There is no problem too big or too small that He can't solve.
Never underestimate the power of prayer.
It can literally move mountains!
More importantly, regular prayer strengthens your relationship with God and brings you the peace only He can provide.
As Paul said in his letter to the Philippians:
"Don't worry about anything; instead, pray about everything. Tell God what you need, and thank him for all he has done. Then you will experience God's peace, which exceeds anything we can understand. His peace will guard your hearts and minds as you live in Christ Jesus." Philippians 4:6-7 (NLT)
And Jesus Himself said:
"I also tell you this: If two of you agree here on earth concerning anything you ask, my Father in heaven will do it for you. For where two or three gather together as my followers, I am there among them." Matthew 18:19-20 (NLT)
If you have a prayer request or praise please fill out the form below. Let me know if you want your prayer kept confidential.
But most of all, know that God loves you and someone out here cares for you.
May God bless you!
Jen
Return to the top of Prayer Requests
Return to the End Times Bible Prophecy Website Homepage