Bible Prophecy Ministries
Looking for more bible prophecy ministries?
Obviously, End Times Bible Prophecy is just one humble outpost in an ocean of valuable resources.
If you're a new student of end times bible prophecy, you'll want to learn as much as possible. And if you're a seasoned veteran of bible prophecy, you're probably still thirsty to learn more.
While we haven't been able to screen every website out there, here are a few of the best we've seen so far...

Widely considered the premiere online resource for bible prophecy, Rapture Ready is a treasure of information and commentary on the Lord's Word. If you're new to the topic of end times bible prophecy, this is a great starting point. [Learn more...]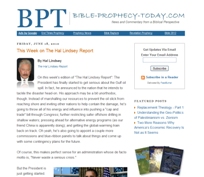 Your #2 resource if you're just starting to learn about bible prophecy? In my opinion, it's Bible Prophecy Today. Why? Because the BPT website condenses the world of bible prophecy into one simple and easy-to-read website. You'll get commentary from a large spectrum of bible prophecy authors as well as links to hundreds of bible prophecy resources. [Learn more...]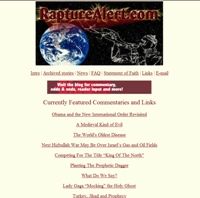 One of the best bible prophecy ministries on the Internet, Rapture Alert offers prophetic news and commentary on a daily basis. The site's founder, Michael Mickey, authors a large portion of the site's commentaries, and the comments section of each posting on the Rapture Alert blog is one of the most active on the web. [Learn more...]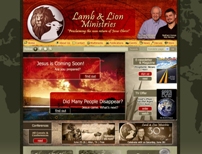 Founded by David Reagan in 1980, Lamb and Lion Ministries reaches a wide audience for Christ through its website, blog, e-newsletter, television show, and traditional paper and multimedia publications. A large collection of bible prophecy articles, back issues of the Lamplighter newsletter, and the Lamb and Lion blog make this a must visit site.
On a side note, David Reagan was one of the first people in the bible prophecy community to reach out to our site and offer his advice and/or assistance, and his ministry is first class. Like End Times Bible Prophecy, Lamb and Lion Ministries is a non-denominational, independent ministry. The Ministry does not seek to convert people to any particular church. Rather, it seeks to lift up Jesus and draw people to Him as Lord and Savior. [Learn more...]
More to Come...
This is by no means an exhaustive list of the best online bible prophecy ministries.
Stay tuned for future additions!
Britt Gillette is the founder of End Times Bible Prophecy and the author of Coming To Jesus and Signs Of The Second Coming. Receive his book 7 Signs of the End Times for FREE when you sign up for his monthly newsletter.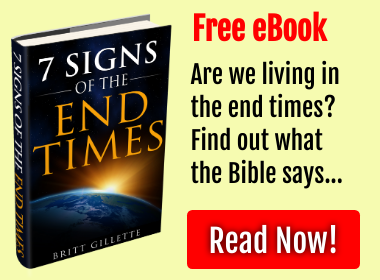 Return to the top of Bible Prophecy Ministries
Return to the End Times Bible Prophecy Website Homepage