It's a Small World...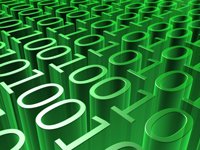 Some interesting updates in the world of nanotechnology and molecular manufacturing.
Interesting blog post by Tihamer Toth-Fejel over at The Center For Responsible Nanotechnology blog:
One of the points to remember is that Moore's Law is exponential ? or even faster, if Ray Kurzweil is correct. So it's not really a question of what kind of technology did we have 92 years ago... we should ask about 920 years ago, or even 9200 years ago. In other words, if Freitas, Merkle, and Moriarty succeed next year, all heck will break loose. Not immediately, of course, but diamond is a very useful engineering material. If we could use it to make cars and buildings, we would. Everything depends on availability and cost - and both depend on technology. [More...]
So what is it that "Freitas, Merkle, and Moriarty" could succeed at next year? A five-year $3 million grant by the U.K. Engineering and Physical Sciences Research Council (EPSRC) to perform a series of laboratory experiments designed to investigate the possibility of diamond mechanosynthesis (DMS).
Essentially, if such a breakthrough succeeds, it would blow open the doors to the age of molecular manufacturing. As this site has previously stated, the development of molecular manufacturing is nothing to take lightly, and it is certain to result in a global government.
Who would lead such a global government? EurActiv.com provides one possibility:
Nanotech challenges the traditional values of Americans, while more secular Europeans are generally more supportive of the technology, reveals a new report. People with stronger religious beliefs tend to be opposed to nanotechnology, which is said to have the potential to alter the fundamentals of nature, according to the report, published last December in the Nature Nanotechnology journal. In the US and European countries where religion still plays a large role in everyday life, notably Italy, Austria and Ireland, nanotech is thus much less acceptable than in more secular France and Germany, found the report, which saw researchers compare attitudes to nanotechnology in 12 European countries and the US. [More...]
I think this study fails to address the larger issue. Do people with "stronger religious beliefs" oppose technology? Do they refuse life saving medical treatments, avoid using cell phones and computers, or ride horses rather than drive automobiles? In some cases, yes. But in the majority of cases, no. So why then are people classified as holding "stronger religious beliefs" opposing the development of nanotechnology?
I would submit that it's not the development of nanotechnology that they oppose, but rather the unrestrained use of it. No technology is inherently evil, and nanotechnology and molecular manufacturing are no exception. However, technologies throughout history (especially recent history) have been used by sinful mankind to wage large-scale war, oppress individual liberty, and commit genocide on a mass scale.
The problem is not technological development. The problem is sin. The power of technology serves to amplify that sin. And the solution is not a change in public attitude. The solution is the one and only Savior, Jesus Christ.
From Michael Berger at Nanowerk:
This week's successful international nanotechnology forum Rusnanotech in Moscow has put a spotlight on Russia's ambitions to catch up with the leading nanotechnology nations. While Russia has the money, the political will, and a well educated scientific base to be a leading player, it has completely missed the boat on developing its nanoscience programs and nanotechnology infrastructure.

In terms of gross domestic product (GDP), Russia ranks as the eleventh largest economy in the world. But while many smaller countries such as Australia or South Korea, not to mention all of the bigger nations, have invested steadily and broadly in all areas of nanosciences and nanotechnologies for years now, Russia has had no coordinated science policy, no industrial policy, and no commercial industrial base to develop its nanotechnology capabilities. Until last year, that is. In April 2007, the Russian president signed off on a public policy paper that ordered a multi-billion dollar program to develop a world-class Russian nanotechnology industry by 2015. [More?]
While the above article focuses on Russian investment in nanoscale sciences, without directly mentioning molecular manufacturing, you can be sure that Russia is one of many countries engaged in a race to develop the breakthrough technology. The stakes are simply too high.
The country which first develops molecular manufacturing will, if it wishes, have all the nations of the world for the taking. To my knowledge, the only man in history who turned down such an offer was Jesus Christ:
"Then the devil took him up and revealed to him all the kingdoms of the world in a moment of time. "I will give you the glory of these kingdoms and authority over them," the devil said, "because they are mine to give to anyone I please. I will give it all to you if you will worship me." Jesus replied, "The Scriptures say, 'You must worship the Lord your God and serve only him.'" Luke 4:5-8 (NLT)
My guess is that next time the world won't be so lucky. The next person who is offered the world will give into Satan's temptation:
"And the dragon gave him his own power and throne and great authority." Revelation 13:2 (NLT)
Britt
Originally posted on January 13th 2009
Britt Gillette is the founder of End Times Bible Prophecy and the author of Coming To Jesus and Signs Of The Second Coming. Receive his book 7 Signs of the End Times for FREE when you sign up for his monthly newsletter.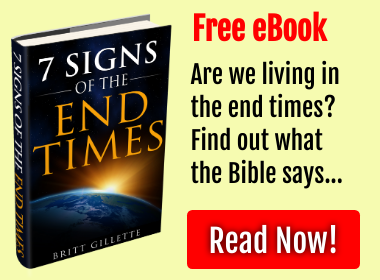 Return to the top of It's a Small World
Return to Bible Prophecy In The News
Return to the End Times Bible Prophecy Website Homepage