Rapture Bible Verses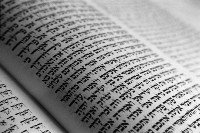 Below is a list of rapture bible verses as found in the New Testament. I will attempt to make this list as comprehensive as possible:
"There are many rooms in my Father's home, and I am going to prepare a place for you. If this were not so, I would tell you plainly. When everything is ready, I will come and get you, so that you will always be with me where I am." John 14:2-3 (NLT)
"For all creation is waiting eagerly for that future day when God will reveal who his children really are." Romans 8:19 (NLT)
"Now you have every spiritual gift you need as you eagerly wait for the return of our Lord Jesus Christ. He will keep you strong right up to the end, and he will keep you free from all blame on the great day when our Lord Jesus Christ returns." 1 Corinthians 1:7-8 (NLT)
"But let me tell you a wonderful secret God has revealed to us. Not all of us will die, but we will all be transformed. It will happen in a moment, in the blinking of an eye, when the last trumpet is blown. For when the trumpet sounds, the Christians who have died will be raised with transformed bodies. And then we who are living will be transformed so that we will never die. For our perishable earthly bodies must be transformed into heavenly bodies that will never die." 1 Corinthians 15:51-53 (NLT)
"But we are citizens of heaven, where the Lord Jesus Christ lives. And we are eagerly waiting for him to return as our Savior. He will take these weak mortal bodies of ours and change them into glorious bodies like his own, using the same mighty power that he will use to conquer everything, everywhere." Philippians 3:20-21 (NLT)
"Let everyone see that you are considerate in all you do. Remember, the Lord is coming soon." Philippians 4:5 (NLT)
"And they speak of how you are looking forward to the coming of God's Son from heaven - Jesus, whom God raised from the dead. He is the one who has rescued us from the terrors of the coming judgment." 1 Thessalonians 1:10 (NLT)
"After all, what gives us hope and joy, and what is our proud reward and crown? It is you! Yes, you will bring us much joy as we stand together before our Lord Jesus when he comes back again." 1 Thessalonians 2:19 (NLT)
"I can tell you this directly from the Lord: We who are still living when the Lord returns will not rise to meet him ahead of those who are in their graves. For the Lord himself will come down from heaven with a commanding shout, with the call of the archangel, and with the trumpet call of God. First, all the Christians who have died will rise from their graves. Then, together with them, we who are still alive and remain on the earth will be caught up in the clouds to meet the Lord in the air and remain with him forever. So comfort and encourage each other with these words." 1 Thessalonians 4:15-18 (NLT)
"For God decided to save us through our Lord Jesus Christ, not to pour out his anger on us." 1 Thessalonians 5:9 (NLT)
"Now may the God of peace make you holy in every way, and may your whole spirit and soul and body be kept blameless until that day when our Lord Jesus Christ comes again." 1 Thessalonians 5:23 (NLT)
"And now, brothers and sisters, let us tell you about the coming again of our Lord Jesus Christ and how we will be gathered together to meet him." 2 Thessalonians 2:1 (NLT)
"Obey his commands with all purity. Then no one can find fault with you from now until our Lord Jesus Christ returns. For at the right time, Christ will be revealed from heaven by the blessed and almighty God, the King of kings and Lord of lords." 1 Timothy 6:13-15 (NLT)
"And now the prize awaits me - the crown of righteousness that the Lord, the righteous Judge, will give me on that great day of his return. And the prize is not just for me but for all who eagerly look forward to his glorious return." 2 Timothy 4:8 (NLT)
"We should live in this evil world with self-control, right conduct, and devotion to God, while we look forward to that wonderful event when the glory of our great God and Savior, Jesus Christ, will be revealed." Titus 2:12-13 (NLT)
"He will come again but not to deal with our sins again. This time he will bring salvation to all those who are eagerly waiting for him." Hebrews 9:28 (NLT)
"Dear brothers and sisters, you must be patient as you wait for the Lord's return. Consider the farmers who eagerly look for the rains in the fall and in the spring. They patiently wait for the precious harvest to ripen. You, too, must be patient. And take courage, for the coming of the Lord is near. Don't grumble about each other, my brothers and sisters, or God will judge you. For look! The great Judge is coming. He is standing at the door!" James 5:7-9 (NLT)
"And when the head Shepherd comes, your reward will be a never-ending share in his glory and honor." 1 Peter 5:4 (NLT)
"And now, dear children, continue to live in fellowship with Christ so that when he returns, you will be full of courage and not shrink back from his in shame. Since we know that God is always right, we also know that all who do what is right are his children. See how very much our heavenly Father loves us, for he allows us to be called his children, and we really are! But the people who belong to this world don't know God, so they don't understand that we are his children. Yes, dear friends, we are already God's children, and we can't even imagine what we will be like when Christ returns. But we do know that when he comes we will be like him, for we will see him as he really is." 1 John 2:28-3:2 (NLT)
"Because you have obeyed my command to persevere, I will protect you from the great time of testing that will come upon the whole world to test those who belong to this world." Revelation 3:10 (NLT)
"Then as I looked, I saw a door standing open in heaven, and the same voice I had heard before spoke to me with the sound of a mighty trumpet blast. The voice said, 'Come up here, and I will show you what must happen after these things.' And instantly I was in the Spirit, and I saw a throne in heaven and someone sitting on it!" Revelation 4:1 (NLT)
Britt Gillette is the founder of End Times Bible Prophecy and the author of Coming To Jesus and Signs Of The Second Coming. Receive his book 7 Signs of the End Times for FREE when you sign up for his monthly newsletter.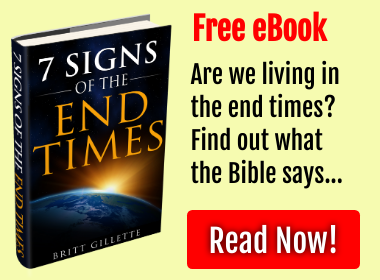 Return to the top of Rapture Bible Verses
Return to the End Times Bible Prophecy Website Homepage