Bible Verses About Healing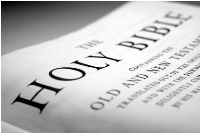 Below are some bible verses about healing.
The bible has much to say about the healing of disease, the mending of a broken spirit, and God's omnipotent power and mercy.
God has the power and desire to heal each of us from our afflictions, and ultimately, all who believe in Him are given everlasting life.
Hopefully, the following bible verses about healing will help to lift your spirits while we endure the trials and tribulations of this world in eager anticipation of His Coming Kingdom!
Healing Through God's Mercy
"They refused to obey and did not remember the miracles you had done for them. Instead, they became stubborn and appointed a leader to take them back to their slavery in Egypt! But you are a God of forgiveness, gracious and merciful, slow to become angry, and rich in unfailing love. You did not abandon them." Nehemiah 9:17 (NLT)
"Have compassion on me, Lord, for I am weak. Heal me, Lord, for my bones are in agony." Psalms 6:2 (NLT)
"But you, O Lord, are a God of compassion and mercy, slow to get angry and filled with unfailing love and faithfulness." Psalm 86:15 (NLT)
"For the Lord is good. His unfailing love continues forever, and his faithfulness continues to each generation." Psalm 100:5 (NLT)
"The Lord is compassionate and merciful, slow to get angry and filled with unfailing love." Psalm 103:8 (NLT)
"For his unfailing love toward those who fear him is as great as the height of the heavens above the earth." Psalm 103:11 (NLT)
"The Lord is merciful and compassionate, slow to get angry and filled with unfailing love." Psalm 145:8 (NLT)
"Don't tear your clothing in your grief, but tear your hearts instead. Return to the Lord your God, for he is merciful and compassionate, slow to get angry and filled with unfailing love. He is eager to relent and not punish." Joel 2:13 (NLT)
God's Power to Heal
"He heals the brokenhearted and bandages their wounds." Psalm 147:3 (NLT)
"O Lord, if you heal me, I will be truly healed; if you save me, I will be truly saved. My praises are for you alone!" Jeremiah 17:14 (NLT)
"Nevertheless, the time will come when I will heal Jerusalem's wounds and give it prosperity and true peace." Jeremiah 33:6 (NLT)
"For nothing is impossible with God." Luke 1:37 (NLT)
"Peter saw his opportunity and addressed the crowd. 'People of Israel,' he said, 'what is so surprising about this? And why stare at us as though we had made this man walk by our own power or godliness? For it is the God of Abraham, Isaac, and Jacob - the God of all our ancestors - who has brought glory to his servant Jesus by doing this." Acts 3:12-13 (NLT)
"Now all glory to God, who is able, through his mighty power at work within us, to accomplish infinitely more than we might ask or think." Ephesians 3:20 (NLT)
God Wants to Heal You
"He said, 'If you will listen carefully to the voice of the Lord your God and do what is right in his sight, obeying his commands and keeping all his decrees, then I will not make you suffer any of the diseases I sent on the Egyptians; for I am the Lord who heals you.'" Exodus 15:26 (NLT)
"You must serve only the Lord your God. If you do, I will bless you with food and water, and I will protect you from illness." Exodus 23:25 (NLT)
"And the Lord will protect you from all sickness. He will not let you suffer from the terrible diseases you knew in Egypt, but he will inflict them on all your enemies!" Deuteronomy 7:15 (NLT)
"Look now; I myself am he! There is no other god but me! I am the one who kills and gives life; I am the one who wounds and heals; no one can be rescued from my powerful hand!" Deuteronomy 32:39 (NLT)
"Then if my people who are called by my name will humble themselves and pray and seek my face and turn from their wicked ways, I will hear from heaven and will forgive their sins and restore their land." 2 Chronicles 7:14 (NLT)
"Then your salvation will come like the dawn, and your wounds will quickly heal. Your godliness will lead you forward, and the glory of the Lord will protect you from behind." Isaiah 58:8 (NLT)
"O Lord my God, I cried to you for help, and you restored my health." Psalm 30:2 (NLT)
"Even strong young lions sometimes go hungry, but those who trust in the Lord will lack no good thing." Psalm 34:10 (NLT)
"The righteous person faces many troubles, but the Lord comes to the rescue each time." Psalm 34:19 (NLT)
"Let all that I am praise the Lord; may I never forget the good things he does for me. He forgives all my sins and heals all my diseases." Psalm 103:2-3 (NLT)
"He sent out his word and healed them, snatching them from the door of death." Psalm 107:20 (NLT)
"'I will give you back your health and heal your wounds,' says the Lord." Jeremiah 30:17 (NLT)
"The thief's purpose is to steal and kill and destroy. My purpose is to give them a rich and satisfying life." John 10:10 (NLT)
Healing Through Jesus Christ
"But he was pierced for our rebellion, crushed for our sins. He was beaten so we could be whole. He was whipped so we could be healed." Isaiah 53:5 (NLT)
"The Spirit of the Sovereign Lord is upon me, for the Lord has anointed me to bring good news to the poor. He has sent me to comfort the brokenhearted and to proclaim that captives will be released and prisoners will be freed." Isaiah 61:1 (NLT)
"Jesus traveled throughout the region of Galilee, teaching in the synagogues and announcing the Good News about the Kingdom. And he healed every kind of disease and illness." Matthew 4:23 (NLT)
"Then Jesus said to the Roman officer, 'Go back home. Because you believed, it has happened.' And the young servant was healed that same hour." Matthew 8:13 (NLT)
"That evening many demon-possessed people were brought to Jesus. He cast out the evil spirits with a simple command, and he healed all the sick." Matthew 8:16 (NLT)
"But Jesus knew what they were planning. So he left that area, and many people followed him. He healed all the sick among them." Matthew 12:15 (NLT)
"When the people recognized Jesus, the news of his arrival spread quickly throughout the whole area, and soon people were bringing all their sick to be healed." Matthew 14:35 (NLT)
"One day while Jesus was teaching, some Pharisees and teachers of religious law were sitting nearby. (It seemed that these men showed up from every village in all Galilee and Judea, as well as from Jerusalem.) And the Lord's healing power was strongly with Jesus." Luke 5:17 (NLT)
"They had come to hear him and to be healed of their diseases; and those troubled by evil spirits were healed. Everyone tried to touch him, because healing power went out from him, and he healed everyone." Luke 6:18-19 (NLT)
"But the crowds found out where he was going, and they followed him. He welcomed them and taught them about the Kingdom of God, and he healed those who were sick." Luke 9:11 (NLT)
"And you know that God anointed Jesus of Nazareth with the Holy Spirit and with power. Then Jesus went around doing good and healing all who were oppressed by the devil, for God was with him." Acts 10:38 (NLT)
Healing Through Prayer
"Keep on asking, and you will receive what you ask for. Keep on seeking, and you will find. Keep on knocking, and the door will be opened to you." Matthew 7:7 (NLT)
"As it happened, Publius's father was ill with fever and dysentery. Paul went in and prayed for him, and laying his hands on him, he healed him." Acts 28:8 (NLT)
"Are any of you suffering hardships? You should pray. Are any of you happy? You should sing praises. Are any of you sick? You should call for the elders of the church to come and pray over you, anointing you with oil in the name of the Lord. Such a prayer offered in faith will heal the sick, and the Lord will make you well." James 5:13-15 (NLT)
"Confess your sins to each other and pray for each other so that you may be healed. The earnest prayer of a righteous person has great power and produces wonderful results." James 5:16 (NLT)
The Nature of Healing
"A peaceful heart leads to a healthy body; jealousy is like cancer in the bones." Proverbs 14:30 (NLT)
"Hope deferred makes the heart sick, but a dream fulfilled is a tree of life." Proverbs 13:12 (NLT)
"A glad heart makes a happy face; a broken heart crushes the spirit." Proverbs 15:13 (NLT)
"A cheerful heart is good medicine, but a broken spirit saps a person's strength." Proverbs 17:22 (NLT)
"Worry weighs a person down; an encouraging word cheers a person up." Proverbs 12:25 (NLT)
"Some people make cutting remarks, but the words of the wise bring healing." Proverbs 12:18 (NLT)
"Kind words are like honey - sweet to the soul and healthy for the body." Proverbs 16:24 (NLT)
In the End, We Will All Be Healed
"It flowed down the center of the main street. On each side of the river grew a tree of life, bearing twelve crops of fruit, with a fresh crop each month. The leaves were used for medicine to heal the nations." Revelation 22:2 (NLT)
Britt Gillette is the founder of End Times Bible Prophecy and the author of Coming To Jesus and Signs Of The Second Coming. Receive his book 7 Signs of the End Times for FREE when you sign up for his monthly newsletter.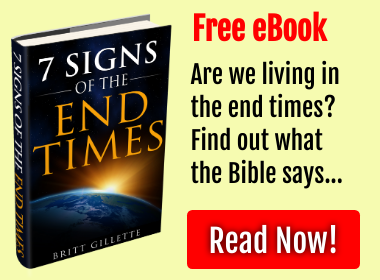 Return to the top of Bible Verses About Healing
Return to Encouraging Bible Verses
Return to the End Times Bible Prophecy Website Homepage