Build Your Own Website
Are you confident you can weather the current economic storm?
What would happen if you lost your job? Are you sure you could provide for your family?
If not, you should seriously consider launching your own online business.
Remember, the idea of relying on a 9-to-5 job for 40 years followed by a leisurely retirement is a relatively new concept. For our grandparents, the 40 hour work week was a foreign concept. They worked dawn to dusk, doing whatever they needed to do to make ends meet. Sometimes that meant working 2 or 3 jobs. And sometimes it meant running a family business in addition to working 1 or 2 outside jobs.
Until this past century, the family business was the lifeblood of the American economy. Most people worked the family farm, the family general store, the family restaurant, the family clothing store, or worked in various trades as a sole proprietor. They relied on God and a strong work ethic to meet their family's material needs.
As the day of our Lord's return approaches, we need to remain hard at work, not just preaching the Gospel of our Lord Jesus Christ, but taking care of our families and each other through thrift and a strong work ethic.
It's time to return to the values practiced by our grandparents and their grandparents. As Bible believing Christians, we need to be more self-reliant, self-sufficient, and self-educated.
One way is an online business...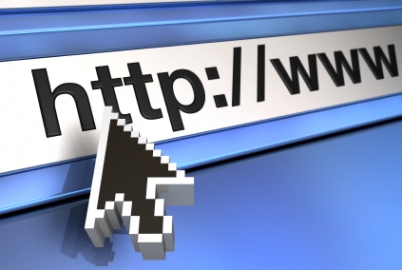 Aside from marking a return to the time-tested ideal of the family business, an online business offers many advantages.
With an online business, your customers are distributed throughout the world, so you're not overly dependent on a local presence subject to a natural disaster or a change in the local economy.
And the Internet gives individuals and families the ability to outperform even the largest of corporations by allowing for the return of a time-honored business practice - personalized, quality service delivered by the business owner directly to the end consumer.
To top it all off, an online business is inexpensive to operate, and it remains open 24 hours a day.
In short, it's the ideal platform for making your family more self-reliant and self-sufficient.
Launching Our Online Business
For Jen and I, our online business idea stemmed from a basic need to feed our family and pave the way for Jen to be a work-at-home mom for Samantha. God put it in our hearts to raise Samantha ourselves, not to pass on responsibility to daycare providers or even our own family members.
After all, God gave us the responsibility of teaching, instructing, and rearing Samantha, and in our world, that means at least one parent staying at home to do so. That's why we created Your Roth IRA - to generate extra income for our family.
But there are other reasons for wanting to create a successful website.
For instance, End Times Bible Prophecy exists because of a personal passion for bible prophecy, and my own spiritual need to relay a better understanding of God's Word to as large of an audience as possible.
In my mind, End Times Bible Prophecy is a website with real eternal value. Why? Because of the real life people it influences on a daily basis.
Those are our reasons. But there are dozens of reasons you might want to build your own website. Here's just a few...
1) Build a Website Out of Passion - We all have personal interests, talents, and hobbies. Why not turn yours into a web-based business? Is there a subject in life you absolutely love, so much so that it doesn't seem like work?
If so, then why not turn it into a profitable business?
After all, God gave you a gift. And your own website gives you the opportunity to pursue and amplify that gift...
"In his grace, God has given us different gifts for doing certain things well. So if God has given you the ability to prophesy, speak out with as much faith as God has given you. If your gift is serving others, serve them well. If you are a teacher, teach well. If your gift is to encourage others, be encouraging. If it is giving, give generously. If God has given you leadership ability, take the responsibility seriously. And if you have a gift for showing kindness to others, do it gladly." Romans 12:6-8 (NLT)
2) Build a Website to Generate Traffic - Since God blessed each of us with individual talents, why not use yours to build a website to connect with others and forge new relationships? Do you have opinions or special knowledge others consider valuable? If so, be generous and share your life with others!
Building your own website can help you achieve the good things God planned for you long ago...
"For we are God's masterpiece. He has created us anew in Christ Jesus, so we can do the good things he planned for us long ago." Ephesians 2:10 (NLT)
3) Build a Website to Create Extra Income For Your Family - Maybe you're a work-at-home mom like Jen and you're interested in generating extra income for your family. Or maybe you come from a two income household and you want to provide for your parents in their old age or set up a college fund for a grandchild.
Whatever your circumstances, as a Christian, it's your obligation to care for those in your household...
"But those who won't care for their relatives, especially those in their own household, have denied the true faith. Such people are worse than unbelievers." 1 Timothy 5:8 (NLT)
And building a viable online business can help you provide for your family in ways you never imagined.
But regardless of the reason you do it, if you're going to build a high traffic website, monetize it.
Why?
Because hard work deserves a just reward...
Hard Work Deserves a Reward
According to Paul:
"For the law of Moses says, 'You must not muzzle an ox to keep it from eating as it treads out the grain.' Was God thinking only about oxen when he said this?" 1 Corinthians 9:9 (NLT)
When you enjoy the fruits of your labor, you maintain the inspiration and the motivation to continue working hard. In the case of a web-based business, that means serving more and more people with quality information.
So does that mean building a website is all about money?
Absolutely not.
It's about good stewardship of God's resources, and that's what you're doing when you use a web-based business He's given you to:
1) Diversify Your Income - Remember, you can't always count on your day job. What if you get injured? What if your company goes bankrupt? That's why God warns us about putting all our eggs in one basket:
"But divide your investments among many places, for you do not know what risks might lie ahead." Ecclesiastes 11:2 (NLT)
A web-based business diversifies your income, providing stability for your finances, your family, and your life.
2) Passive Income - Along the same lines, when set up correctly, an online business generates passive income. This means that revenue comes in the door even if you don't work that day, that week, or even that month.
Of course, this doesn't mean you're lazy. But sometimes, you either can't or shouldn't work.
For instance, what happens to your income in the event of an earthquake, a tornado, or a flood?
With passive income from an online business, you can recover from disaster with peace of mind, knowing that your online business continues to thrive in your absence.
How about this... Imagine your spouse, child, or another family member faces a medical emergency. Let's say they need six weeks of medical treatment with an out-of-state specialist... Most people can't take six weeks off from their day job at the drop of a hat. But with an online business, you can leave for six weeks, and when you return, your business is still going strong.
Doesn't this sound more in line with how God wants us to live?
"He did all this so you would never say to yourself, 'I have achieved this wealth with my own strength and energy.' Remember the Lord your God. He is the one who gives you power to be successful, in order to fulfill the covenant he confirmed to your ancestors with an oath." Deuteronomy 8:17-18 (NLT)
Rely on God, and He will give you everything you need...
"So don't worry about these things, saying, 'What will we eat? What will we drink? What will we wear?' These things dominate the thoughts of unbelievers, but your heavenly Father already knows all your needs. Seek the Kingdom of God above all else, and live righteously, and he will give you everything you need." Matthew 6:31-33 (NLT)
3) Give to Charity - If you don't need the earnings from your web-based business to pay for life's basics, why not pursue your passion and give those extra dollars to God's purpose? Or put yourself in a position to help if a family member or someone you know is in need.
"You know that these hands of mine have worked to supply my own needs and even the needs of those who were with me. And I have been a constant example of how you can help those in need by working hard. You should remember the words of the Lord Jesus: 'It is more blessed to give than to receive.'" Acts 20:34-35 (NLT)
4) Supplement Your Retirement - If you're retired on a fixed income, web-based income can help fill the gap as inflation eats away at the purchasing power of your retirement income. It can also give you a driving sense of purpose late in life as you pursue your passion. After all, God wants us to make the most of our years.
"Even in old age they will still produce fruit; they will remain vital and green. They will declare, 'The Lord is just! He is my rock! There is no evil in him!'" Psalm 92:14-15 (NLT)
These are just a few reasons you might want to consider your own online business.
Do any of these reasons appeal to you?
If so, I have no doubt you can launch a successful business - and strengthen your family as a result. With Site Build It! guiding you, your prospects for success are greatly enhanced.
Trust us. We should know.
After all, End Times Bible Prophecy is a Site Build It! website.
With Site Build It!, building a high traffic website is an attainable goal for even the most green of web novices. In fact, if you know how to send and receive email, then you're more than capable of building a successful online business with SBI.
Site Build It! takes a complicated process and makes it simple. All you need is the attitude and motivation to make it happen.
So... have you developed a business concept yet?
If so, find out why Site Build It! works...
Return to the top of Build Your Own Website
Return to A Site Build It! Success Story
Return to the End Times Bible Prophecy Website Homepage