Turkey In Bible Prophecy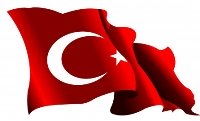 Over 2,600 years ago, the prophet Ezekiel foretold of a day when a coalition of nations would gather together to invade the nation of Israel.  Known as Gog and his hordes, this coalition will attack at a time when Israel is recovering from a recent war and residing in a relatively peaceful state.
Notice that this attack occurs "after the return of her people from many lands," an indication that this attack will be directed toward the modern state of Israel (whose people have been re-gathered in just such a way), and is not a reference to a past war or a war in the distant future.
The details of this future battle are found in the Book of Ezekiel, Chapters 38 and 39:
"This is another message that came to me from the Lord: 'Son of man, prophesy against Gog of the land of Magog, the prince who rules over the nations of Meshech and Tubal. Give him this message from the Sovereign Lord: Gog, I am your enemy! I will turn you around and put hooks into your jaws to lead you out to your destruction. I will mobilize your troops and cavalry and make you a vast and mighty horde, all fully armed. Persia, Ethiopia, and Libya will join you, too, with all their weapons. Gomer and all its hordes will also join you, along with the armies of Beth-togarmah from the distant north and many others.'" Ezekiel 38:1-6 (NLT)
The nations cited by Ezekiel are each referenced here by the names of their Old Testament predecessors, yet they all represent nations which exist today.
Centuries before Russia became a power on the world stage, biblical scholars identified Magog as the nation of Russia and Gog as the ruler of Russia.
The other nations referenced in Ezekiel 38 are identified below, with the original Hebrew translation listed first, followed by its modern day equivalent:
Magog, Meshech, and Tubal = Russia
Persia = Iran
Cush = Ethiopia
Put = Libya
Gomer = Turkey
Beth-togarmah = Turkey, Armenia, and the Turkish-speaking people of Asia Minor
According to God, Russia will mobilize a coalition that includes these nations in "the latter days."
It's not surprising to see these modern day nations aligned against Israel.
Are you confident you can weather the current economic storm? Learn how to build an online business that works.
After all, a significant number of Islamic radicals reside in each one of these countries, but while Russia, Iran, and Libya have a recent track record of antagonizing the West - and Israel in particular - the modern nation of Turkey does not.  In fact, Turkey is a member of NATO, a candidate for inclusion in the European Union, and is considered by many to be the world's most successful Islamic democracy.  Its past relationship with Israel has been one of friendly cooperation.  Recent history simply does not indicate that Turkey has cause to attack Israel.
As a result, the question of Turkey?s complicity in the Gog/Magog invasion has baffled prophecy scholars until recent years, as many have had little reason to believe Turkey would join such a coalition.
Yet today's headlines indicate a marked increase in friction between the nation of Turkey and its supposed ally Israel.  As Islamic radicalism has enjoyed political success in recent years, Turkey is becoming more and more anti-Western in its foreign policy.  And its hardline Islamic leadership's shared disdain for Israel may well be the deciding factor which drives it into the arms of the Gog/Magog alliance.
From the Jerusalem Post:
Turkey's prime minister on Friday said Israel should be barred from the United Nations while it ignores the body's calls to stop fighting in Gaza. 'How is such a country, which does not implement resolutions of the UN Security Council, allowed to enter through the gates of the UN (headquarters)?' Recep Tayyip Erdogan said.  [More...]
Why are most Islamic countries which don't allow their own citizens to vote, allowed to cast votes in equal standing with other nations who respect freedom of speech, freedom of religion, and human rights?  Who is the UN to criticize Israel?
From WorldNetDaily:
Israel's offensive in the Gaza Strip could affect its relationships with Turkey, impact U.S. Middle East policy and even push Turkey closer to Iran, which supports Hamas in Gaza, security experts say, according to a report from Joseph Farah's G2 Bulletin.  Turkish Prime Minister Recep Tayyip Erdogan has decried Israeli action in the Gaza Strip, accusing the Jewish state of "perpetrating inhuman actions which would bring it to self-destruction.  Allah will sooner or later punish those who transgress the rights of innocents." Although Turkey is a non-Arab Muslim nation, it has been one of Israel's closest allies in the region.  [More...]
Although Israel and Turkey have long enjoyed a close relationship marked by cooperation, Turkey is now being driven into the arms of Iran - just as the prophet Ezekiel foretold 2,600 years ago.
From the Jerusalem Post:
A decade ago, Western and Israeli leaders could count on Turkey as an ally. A solid NATO member, Ankara took decisions based on pragmatic calculations of interest - and erred on the side of caution if at all. But under the rule of the Islamic conservative AKP, this has changed.  In the face of Hamas rockets, Israel could have expected more understanding from a country long suffering from aggressive PKK terrorism. The vehemence with which Turkish leaders attacked Israel, and their apparent willingness to convey Hamas' position to the United Nations, came as a surprise to many.  [More...]
The remainder of the article delves into Turkey's reaction to the Russian invasion of Georgia, and its seemingly pro-Russia policy stance which is a stark change from the recent past.
Each of these articles is indicative of a trend which will one day see Turkey break rank with the West and join the Gog/Magog alliance against Israel.
Israel-Turkey Relations In Prophecy
From Michael Mickey at RaptureAlert.com:
We know it has to happen. In fact I've been writing that it's going to happen for a long time. What am I referring to? A couple of things involving one end times player actually, but today I'm going to focus my attention on a side of the issue I really haven't dwelt on much before and that is how the nation of Turkey, presently a member of NATO seeking to gain European Union membership, is going to go from being friendly with Israel to an enemy of Israel and ally of the Russian and Iranian-led confederacy of nations predicted to attack Israel as prophesied in Ezekiel 38-39 - the battle of Gog-Magog as we commonly refer to it. [More...]
As Michael points out, he and many others have been confidently proclaiming for some time that this day would come - the day when Turkey would join the already budding alliance between Russia, Iran, Ethiopia, and Libya.
Why could these people confidently proclaim such a thing?
It isn't because they have psychic powers, but because the Word of God foretold it:
"Above all, you must understand that no prophecy in Scripture ever came from the prophets themselves or because they wanted to prophesy. It was the Holy Spirit who moved the prophets to speak from God." 2 Peter 1:20 (NLT)
The prophet Ezekiel, moved by the Holy Spirit, revealed more than 2,700 years ago that, in the last days, a coalition of nations led by Russia would gather together to invade the regathered nation of Israel.
When this happens, God will use this moment in history to display His glory to all the people of the world.  On that day, many eyes will be opened and many hearts will be transformed.
May glory and honor be given to His name forever and ever!
Britt
Britt Gillette is the founder of End Times Bible Prophecy and the author of Coming To Jesus and Signs Of The Second Coming. Receive his book 7 Signs of the End Times for FREE when you sign up for his monthly newsletter.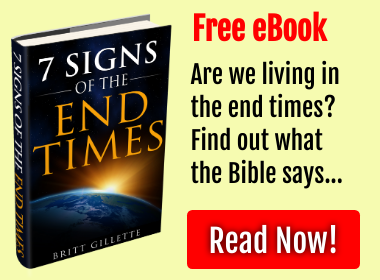 Return to the top of Turkey In Bible Prophecy
Return to Bible Prophecy In The News
Return to the End Times Bible Prophecy Website Homepage